Mental Toughness
Starter Kit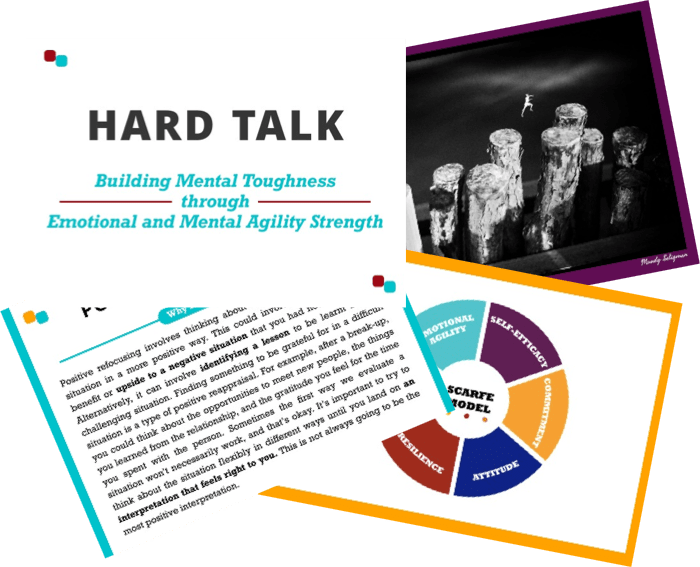 The Mental Toughness Starter Kit is your opportunity to learn about yourself, acknowledge your strengths, build on your weaknesses, accept your feelings, learn from your mistakes, see challenges and obstacles as opportunities, and celebrate your successes.
The starter kit is comprised of 130 cards that follow the ™ Scarfe Model for Mental Toughness: Self-efficacy, Commitment, Attitude, Resilience, Focus, and Emotional Agility.
Great for teachers, leaders, coaches, and learning and development professionals, these cards can be used flexibly for a wide range of conversational activities and workshops.